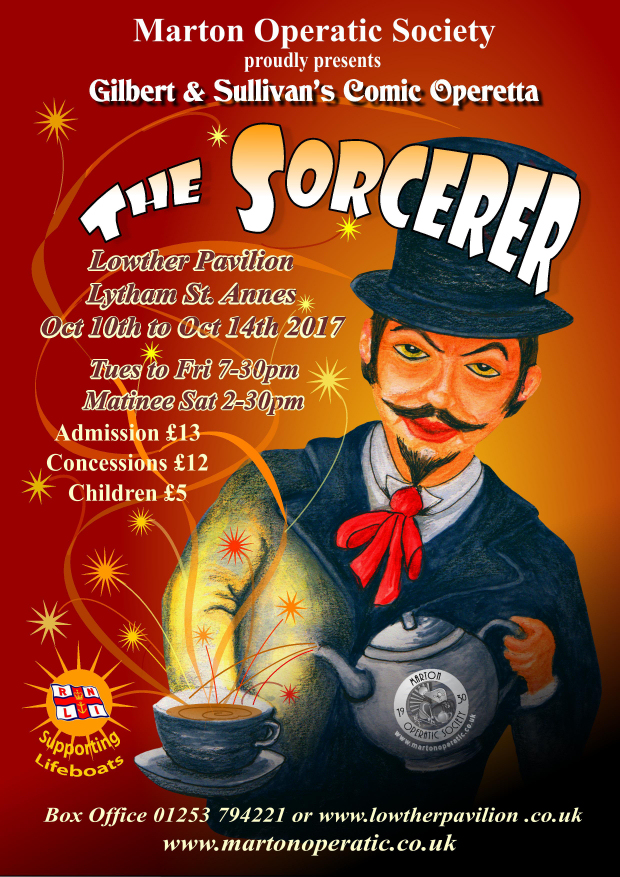 TUESDAY 10 TO SATURDAY 14 OCTOBER 2017
Tuesday to Friday evenings at 7.30
Saturday matinee at 2.30
Admission £13 Seniors £12 Student / child £5
Production Director: Philip Walsh
Musical Director: Margot Wright
With our specially invited orchestra
The village of Ploverleigh rings with seasonable joy. The son and daughter of the local gentry are getting married. All is right with the world. But who's this shady character lurking about and slipping something into everybody's tea? Suddenly all is wrong, and needs putting right! Come and see what happens in this hilarious satire on class distinctions with Gilbert's witty words matched by Sullivan's melodious music.
We are always looking for new members of all ages, abilities and voices
See How to Join and News and Events on this website.

CAST
Sir Marmaduke Pointdextre:


Tony Alman


Alexis:

Andrew Gardner

Dr Daly:

Graham Beevers

Lawyer:

Philip Walsh

John Wellington Wells:

Ken Dagger

Oldest Inhabitant:

David Hughes

Lady Sangazure:

Lynn Corlett

Aline:

Clio Hedley

Mrs Partlet:

Joanne Horsfall

Constance:

Becky Dyson

Hercules:

Adam Jones

...and a special troupe of village schoolchildren