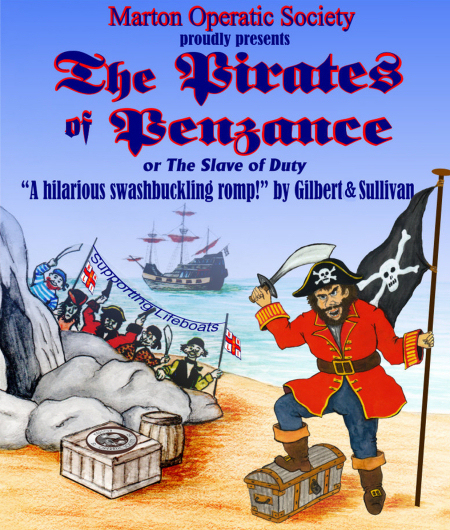 BOOKING IS OPEN: CLICK ON THE LOGO BELOW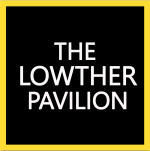 LYTHAM ST ANNES
Lancashire

TUESDAY 16 TO SATURDAY 20 OCTOBER 2018
Evenings: Tuesday to Friday 7.30 pm Matinee: Saturday 2.30 pm
Production Director: Ken Dagger
Musical Director: Nic Parker
A swashbuckling comedy for children and adults alike. Come along – dressed as a pirate if you wish – and join us on the rocky Cornwall seashore to meet the famous Pirates of Penzance.

Frederic has served his apprenticeship with the Pirates and done his duty – for he is the Slave of Duty. Now free from them (it seems) he will live a blameless life and atone for his piracy by turning them over to the police. Thanks to Gilbert's crazy plot, all turns out quite differently with the help of a modern Major-General, his incredibly large bevy of daughters and a police force who are even more hopeless at their task than the Pirates. Needless to say, the story ends happily.

Memorable songs for rollicking pirates and plodding police, soaring love ballads and catchy choruses play us through this classic Gilbert & Sullivan mixture of absurdity and beauty. Delightful entertainment for all ages.











CAST

Major-General Stanley...

...Andrew Lyons

The Pirate King...

...Philip Walsh

Samuel...

...William Huxham

Frederic...

...Daltrey Wrigley

Sergeant of Police...

...Tony Alman

Mabel...

...Clio Hedley

Edith...

...Joanne Horsfall

Kate...

...Lynn Alman

Isabel...

...Becky Dyson

Ruth...

...Joan Aitchison