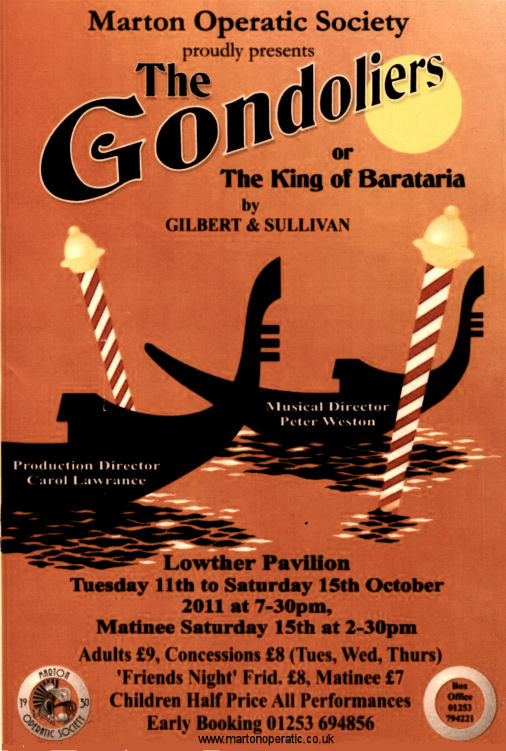 With our specially invited orchestra
Leader: Helen Andrews
Musical Director: Peter Weston

Production Director: Carol Lawrance
Accompanist: Jean Lee

2011 was the centenary of Gilbert's death and our show The Gondoliers was as good as any to celebrate Gilbert the satirist. A Duke and a Duchess on the make, the political pretensions of a meddlesome cleric, staunch republicans lured by royalty - all trumped in the end by someone from a totally different part of society. Everyone is (reasonably) happy at the end, helped along as always by Sullivan's truly delightful score - full of lively dance and royal pomp and reflecting all the agitation, love and joy in the story. A sunny climax to the famous G&S partnership.