YOUNG PEOPLE IN GILBERT & SULLIVAN
Marton Operatic Society is committed to introducing G&S to young people and we visit schools anywhere in Blackpool, Fylde and Wyre.
We conduct workshops in primary schools, usually for 9 to 11 year olds though sometimes for a wider range of pupils. We take the children through the story of a Gilbert & Sullivan show. This is normally the show we are performing that year. With the help of pictures, costumes and music we aim to give them a taste of Gilbert & Sullivan and a little bit of acting and singing experience. We run a competition for small prizes and we display the entries at the theatre during the show week.
While our main activity is in the Fylde Coast area, we also visit schools in the Preston area that are involved in the Penwortham Youth Music Festival.
As well as workshops, we can give an illustrated concert or help a school put on a Gilbert & Sullivan performance.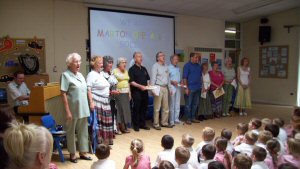 Our autumn workshops in 2013 introduced children to Patience. We visited Ansdell, Baines Endowed (Blackpool), Heyhouses (St Annes) and St Joseph's (Wesham).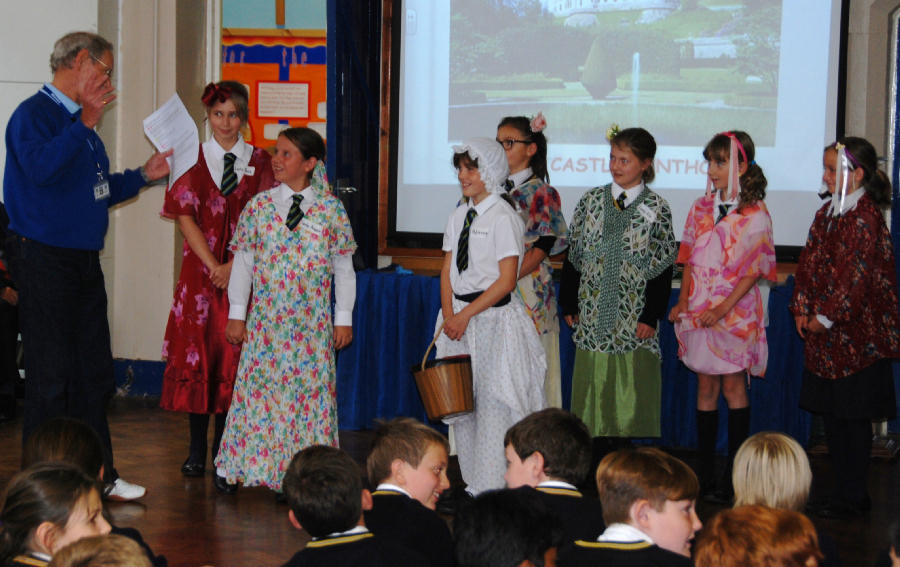 We are also interested in working with senior schools on more ambitious projects involving their choirs or drama groups.

Schools that are interested in working with us should contact us and we will be in touch.