YOUNG PEOPLE IN GILBERT & SULLIVAN
Marton Operatic Society is committed to introducing G&S to young people and we visit schools anywhere in Blackpool, Fylde and Wyre.
We conduct workshops in primary schools, usually for 9 to 11 year olds though sometimes for a wider range of pupils. We take the children through the story of a Gilbert & Sullivan show. This is normally the show we are performing that year. With the help of pictures, costumes and music we aim to give them a taste of Gilbert & Sullivan and a little bit of acting and singing experience.
As well as workshops, we can give an illustrated concert or help a school put on a Gilbert & Sullivan performance.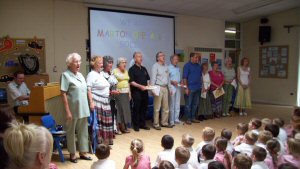 Our 2020 programme of workshops is being put together and will introduce pupils to The Mikado. We can visit schools at any time of the year and can present workshops or concerts based on any of a number of the Gilbert & Sullivan shows. Here are a couple of photos from workshops based on HMS Pinafore and The Sorcerer.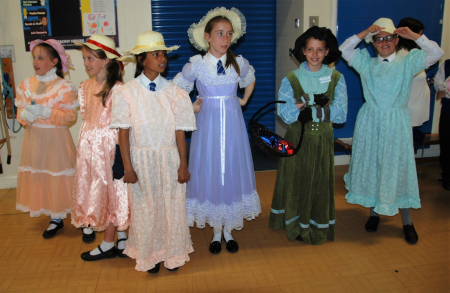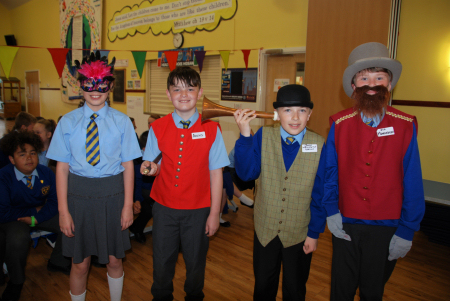 We are also interested in working with senior schools on more ambitious projects involving their choirs or drama groups.

Schools that are interested in working with us should contact us and we will be in touch.